Home
About Us
Fees
Legal
Contact
Links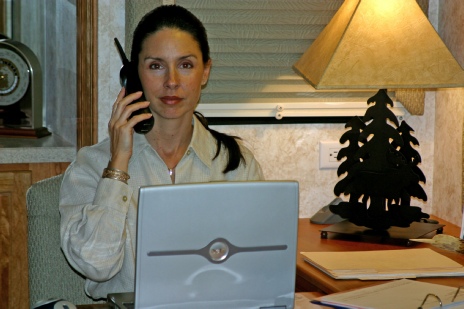 Kim Morrill is the owner and President of Sandy Cay Consulting, Inc., Located in South Florida and Hendersonville, North Carolina. She has over twenty-four (24) years experience
performing bookkeeping and accounting duties.
She has been involved in all phases of financial and office management, at both the corporate and grass roots level.
With a $250.00 investment she started a construction company that went on to produce over two (2) million dollars a year in income. During her eleven (11) year ownership she performed all facets of corporate financial management, including all phases of Accounting, Payroll, Human Resources, Inventory Management, and Banking.
She then sold the company and semi-retired to South
Florida in 2001 where she became involved in the recreational dive industry as a Master Dive Instructor and Bookkeeper/Manager. She also worked as a Chief Financial Officer for a local Accounting firm, and as a result came to recognize that there was a need for competent bookkeeping at a reasonable price.
Kim then decided to start her own business providing quality bookkeeping services for a variety of clients. [follow the links for a list of clients by type]. The rest is history as they say. Her business has grown, and as a result of technology, she is able to bring her expertise and high level of service to clients who have access to the Internet, email, fax, and telephone. With the current level of technology, a client's information is readily available, and the need to meet on a regular face to face basis is no longer necessary.
Mission Statement: "It is our intent to help you operate your business in a more efficient manner by providing you with information about your company's Financial condition on a timely basis, and taking the drudgery out of your accounting and payroll systems".
Sandy Cay Consulting, Inc.